www.badgeandwallet.com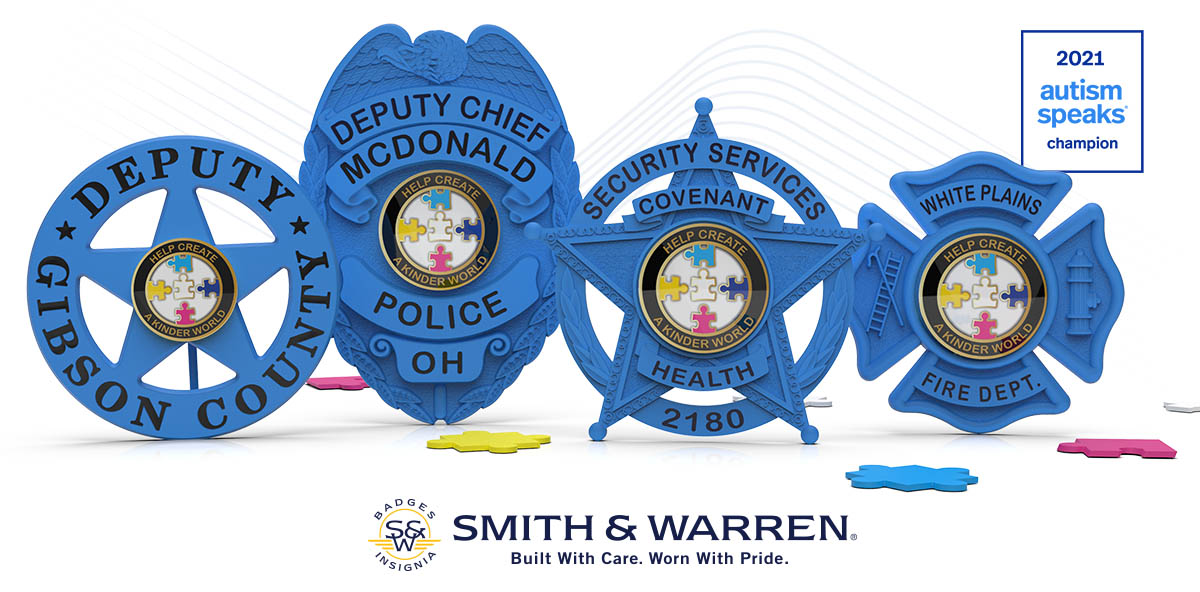 GO BLUE in April for Autism Awareness
Raise Autism Awareness in your community by outfitting your department in blue badges. We are proud to partner with Smith & Warren to offer a line of blue badges in support of Autism Awareness.  This year, Smith & Warren will donate 10% of all Blue Autism Awareness purchases to support Autism Speaks.  Autism Speaks promotes solutions, across the spectrum and throughout the life span, for the needs of individuals with autism and their families.
Starting at $66.00 with no minimum order quantity, our custom blue badges are an affordable way for you and your organization to show your support for autism awareness in your community.
Design your own Autism Awareness badge with VisualBadge today, and GO BLUE! in April.